ray@raymcnamara.com
(951) 313-8727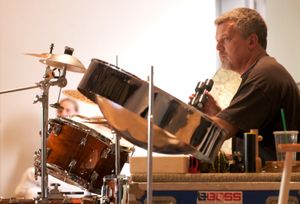 Steel Drum Programs
"The Evolution of the Steel Drum"
This program encompasses cultural, historical, and musical developments, which led to the invention of the Steel Drum or Steel Pan, as it is known.
The audience is taken to Africa where the evolution of the Steel Pan began.  Europe and the Americas are introduced as well. 
Musical examples from this early phase and all the phases leading up to the present are performed and discussed.  The audience is treated to many different percussion instruments, which are displayed and performed throughout the program. 
Maps or a Globe, An Ipod, A Sound System, and various musical found objects and instruments will be used to make this an exciting assembly for all age groups.
Audience participation is encouraged and volunteers will be selected from the audience to help assist the performer during the presentation.  The assembly ranges from 30 to 50 minutes in length.  I tailor the assembly to the age group being presented.
"Basic Outline of the Program"
Introductory Performance
African music – "Call and Response"
Colonization of the New World –" The Americas"
Slavery and the Sugar Cane Trade
Imitation of western music
Bamboo Tamboo Bands
Biscuit Tins, pots, pans, and found objects.
WWll and the U.S. Navy
Discarded 55 gallon oil barrels
Spirit and resourcefulness of the Trinidad people
Early Steel Pan Music
The Steel Pan Orchestra
Question and Answer period
It is a privilege and an honor for me to share the music and the culture of this exceptional instrument.  In fact, it is one of the only instruments invented in the 20th century.  Feel free to contact me in you have any questions.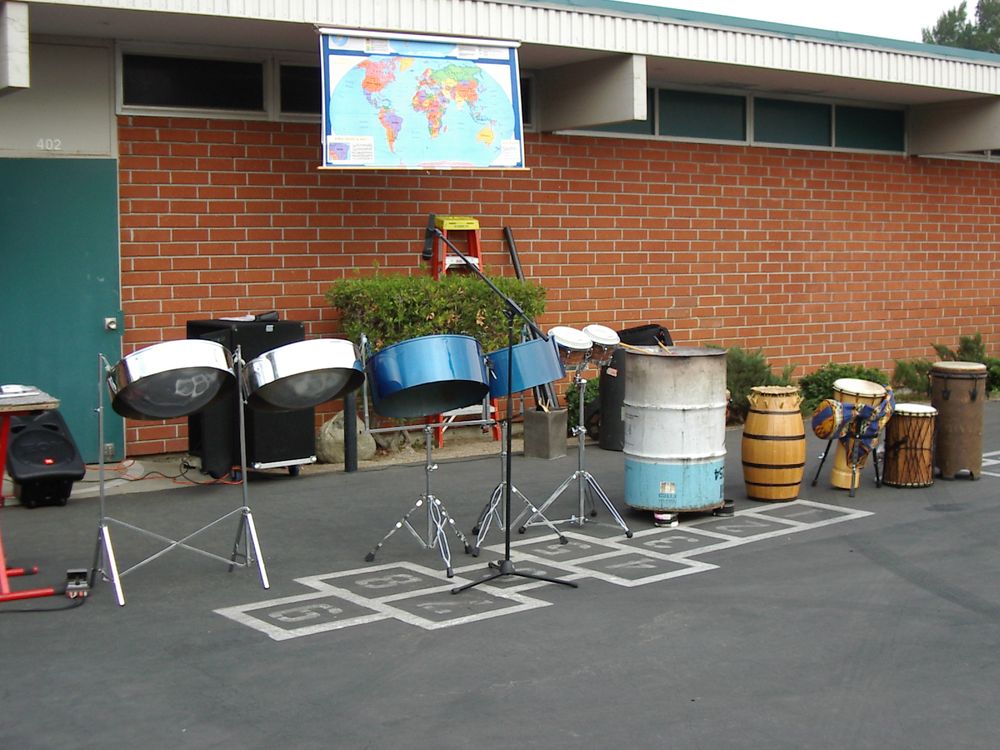 Drum Circle Programs
Steel Drum Assembly Programs
Here are the handouts from my African Drumming Workshop at the 2015 Folk Music Festival in Claremont, CA
Fanga_Chart.docx    Basic_Djembe_Technique_with_Ray_McNamara.docx